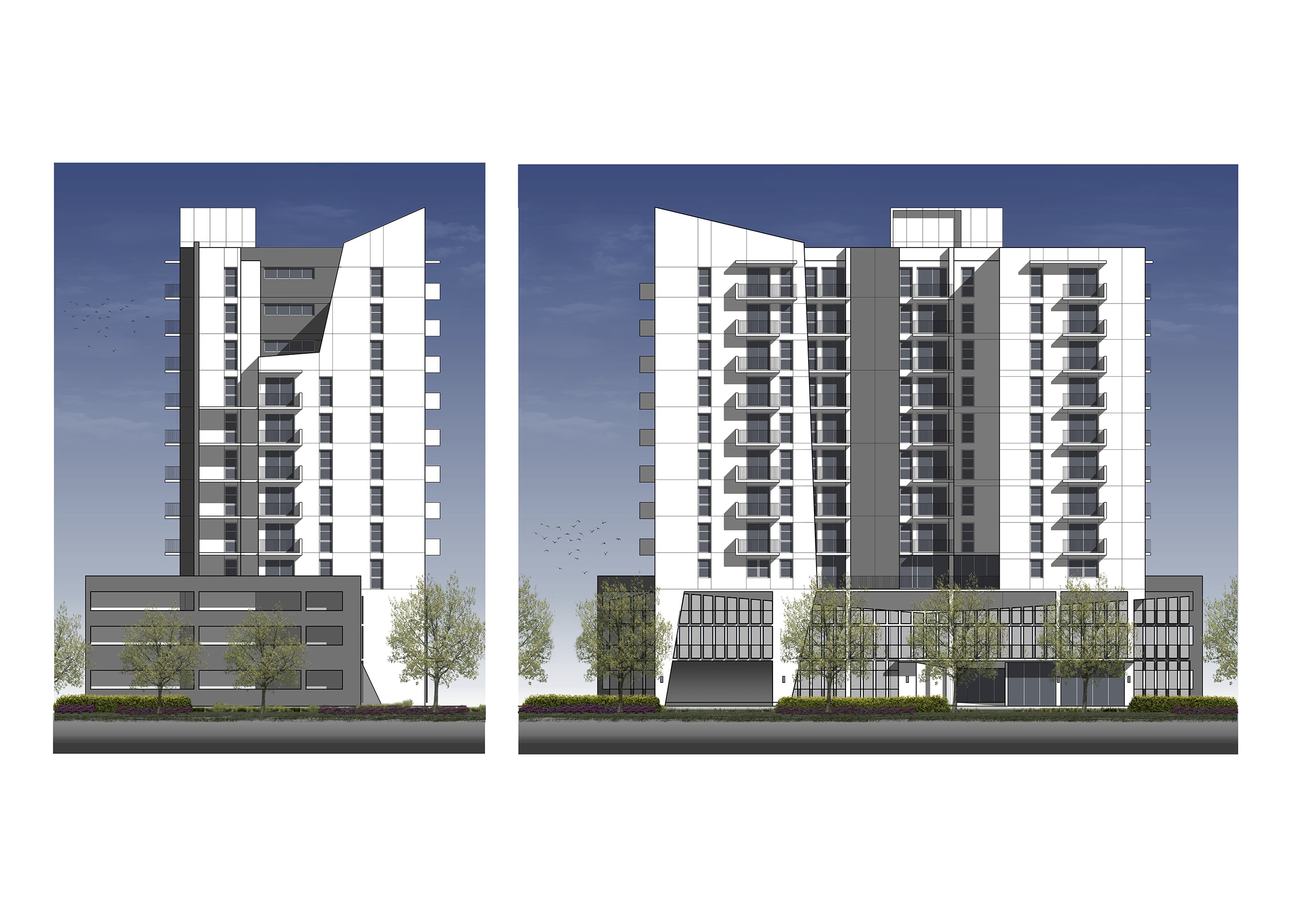 Construction is underway on Delmar 745, a $21 million, 12-story apartment building in downtown St. Petersburg that will provide affordable housing.
The project, with 65 one- and two-bedroom apartments for formerly homeless and low-income individuals and families, comes amidst a housing crisis in Pinellas County.
There's a deficit of 19,820 units for extremely low-income households and nearly 34,000 for households at or below 50 percent of adjusted median income, according to a recent study from the Foundation for a Healthy St. Petersburg and Collaborative Solutions Inc.
McCormack Baron Salazar Inc., a St. Louis-based company that specializes in the revitalization of urban neighborhoods, is the developer of Delmar 745. The project broke ground in April and is expected to be completed in fall 2019, said Sandra Seals, senior vice president.
Delmar 745 will be managed by Royal American Management Inc., the Panama City-based company that also manages Burlington Place and Burlington Post, affordable housing apartments in Kenwood.
McCormack Baron has developed more than 21,000 homes in 45 cities, including in Miami. Delmar 745 is the company's first project in the Tampa Bay area.
Source: https://stpetecatalyst.com/sneak-peek-at-downtown-st-petersburgs-latest-affordable-housing-project/