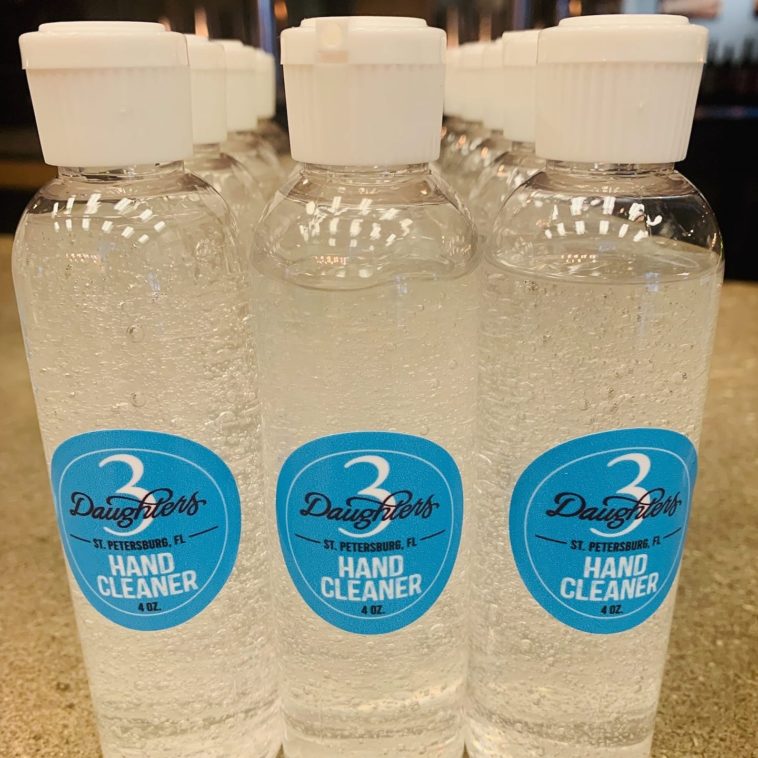 Beginning on March 19, 2020, 3 Daughters Brewing is using it's equipment to provide a vital product for residents; hand sanitizer!
3 Daughters Brewing, (3BD) one of the most decorated hubs for good beer, CBD Seltzer, tasty snacks, and live music is going above and beyond.
The free hand sanitizer will be available to patrons (one per person) for a limited time until supplies run out. Anyone who would like to have it can go by the brewery starting Thursday, 3/19 from 10-3 and any day after for as long as supplies last.
3 Daughters Brewing is located at 222 22nd Street South. Follow #BD on Facebook, Twitter and Instagram for updates.
Stay safe!