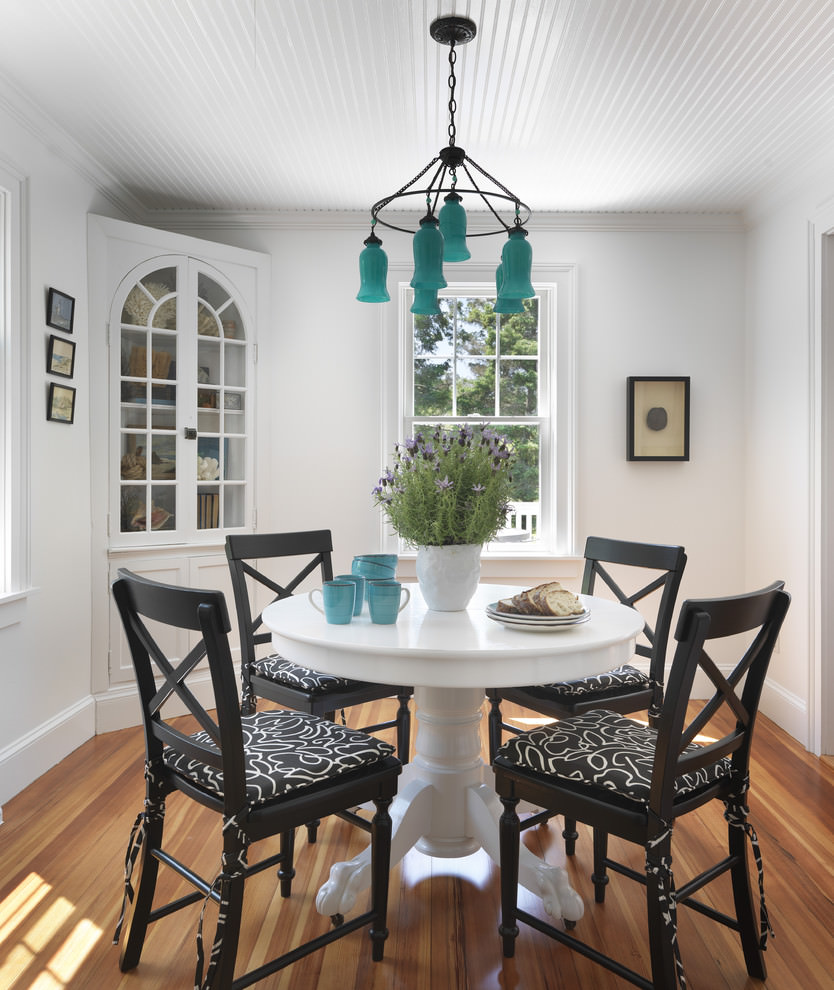 Are you like many others that are looking for a fresh start and a new beginning after 2020?  Since it's not likely that we'll be leaving our homes anytime soon, it makes perfect sense that the first place to start anew would be at home.  It turns out, with all the stress that 2020 brought to our lives, it also influenced some defining changes in the way we decorate, design and live in our homes according to Realtor.com.
Working from the kitchen table was kind of clever when you thought you would be doing it for only a few weeks. But now? In 2021 (and beyond) home offices will be more important than ever.
If you don't have a spare room for an office one of the biggest trends is to transform a closet into an office…creating the word, "cloffice."
CLEARLY DELINEATED SPACES
Our obsession with open floor plans are not completely passe (yet), but people are increasingly interested in closing off those wide-open spaces. Due to the pandemic and staying at home, the trend is to create different living spaces within the open floor plan so people will have pockets or nooks in the home for e-learning, Zoom calls, a conversation, lounging, exercising, etc.
HOUSEPLANTS & INDOOR GARDENS
During the pandemic when it was difficult for some to get their daily dose of nature, people started bringing the outdoors in with natural materials in their homes. With the pandemic raging on, the pros say that the indoor houseplant is here to stay.
Along with the houseplant trend, natural materials are having a huge moment. According to designer, Julie Busby rattan is the material du jour, appearing everywhere from drink holders to bed frames.
WOOD-GRAIN KITCHEN CABINETS & COUNTERS
Organic touches are also sprouting up in the heart of the home: the kitchen. Instead of painted kitchen cabinets or the ubiquitous all-white kitchen, expect to see homeowners embracing a more natural look with wood-grain cabinets and wood countertops on islands.
Connecting with nature continues…2020 has taken our cabin fever to record levels. Experts say enhanced outdoor spaces will continue to trend including custom playgrounds which will include zip lines, adventure courses and climbing walls, the ultimate kids club!
Multi-season spaces that feature fireplaces or fire pits, patio/deck areas or screened-in porches that can be used year-round are on the rise. That includes outdoor kitchens, which have become more popular than ever during the pandemic.
SMART BATHROOM INNOVATIONS
Never embraced the idea of a bidet in your bathroom? That's just the start of things you can expect to see a bunch of new bathroom innovations in 2021 as homeowners continue to focus more than ever on hygiene. Touchless appliances, including motion sensors for lighting, and smart temperature control for bathroom floors are becoming very popular.
RETRO FURNITURE & COLOR PALETTES
The pandemic brought on a serious wave of nostalgia for people seeking comfort from the past.  Expect to see funky color palettes like mauve, forest green, and burnt orange and throwbacks like '80s curves and '90s traditionalism.  People are nostalgic for simpler times.
People want to feel at ease in their homes now more than ever. Before the pandemic, people may have put form before function to create that out-of-a-magazine look. That means warm colors and natural wood in lieu of cool grays and blues. Instead of stark white minimalism, expect to see more color and personality in 2021's home décor. Less uber-modern and more boho chic.