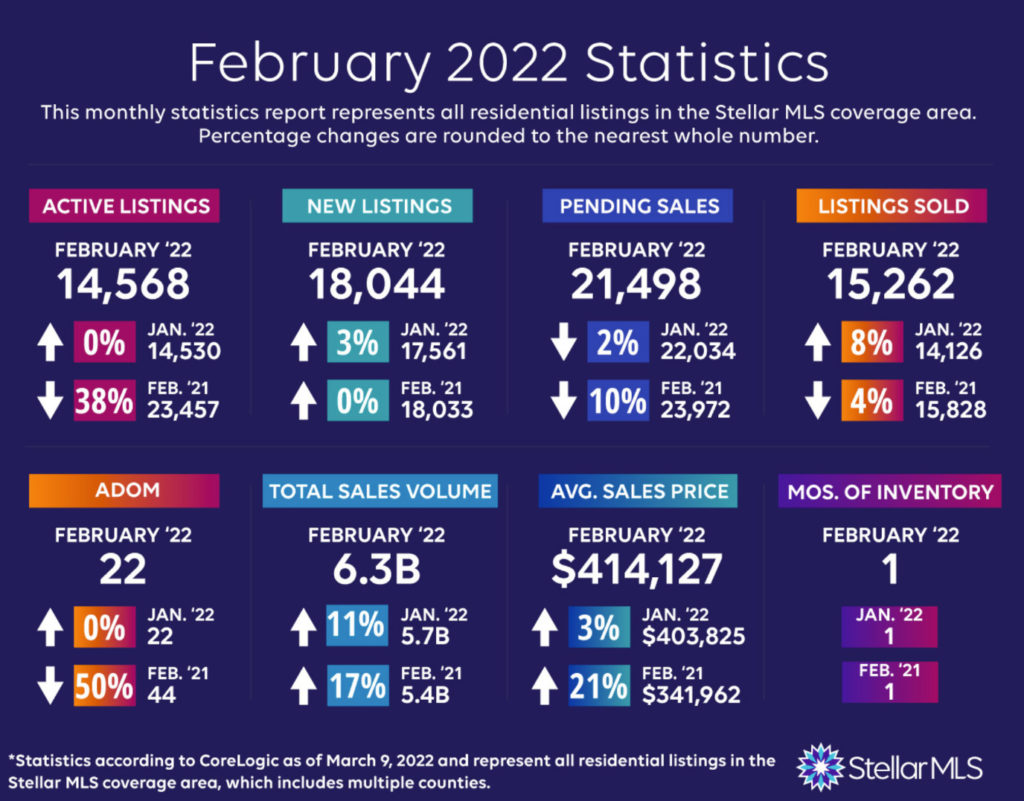 Listings continue to be the issues for Feb 2022, with the lack of inventory and the huge number of new residents flooding the state, home prices are up 21% from 2021. The number of days on the market is down from 2021 by 50% which is putting pressure on buyers to make offers over asking price.
As new homes hit the market, we are seeing multiple offers, in some cases 40+ offers on a home. Buyers are looking for any advantage to win a home today, from letting Sellers stay in the home for days or weeks after closing to zero day inspection periods, I had one Buyer offer a kidney! This is when you know things are getting crazy!
Working with a local expert who has their finger on the market can be the difference between missing out of a home and being a new homeowner. Cash buyers are king in this market! Knowing how to make an offer to compete with a cash buyer or having the backing of a lender who's approved you to make an offer as if your a cash buyer is a great way to win a home today. Interested in knowing how to make a cash offer even if your going to get a mortgage? call us today.