INDIAN SHORES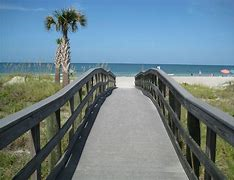 Indian Shores was originally an Indian campsite and got its name from the large red rocks found along the shoreline. The first "settlers" were a pair of Robinson-Crusoe-type brothers named Cochran. In 1883 four Cedar Key speculators sailing to St. Petersburg, stopped to explore the Island.
Indian Shores was incorporated on September 16, 1949 and was called Indian Rocks Beach, South Shore at the time. The name was changed to Indian Shores August 14, 1973.
In addition to the beautiful beach, Indian Shores is known as the home of the Seaside Seabird Sanctuary, a non-profit organization dedicated to the rescue & treatment of sick & injured birds. At the sanctuary you can leisurely stroll through the 1.7 acres which is home to nearly 100 permanently disabled birds which are on display in large aviaries. While at the sanctuary view the memorial dedicated to the late Jim Backus (Mr. Howell of Gilligan's Island) and from longtime Redington Shores resident Dawn Wells (Mary-Ann of Gilligan's Island), located in the sanctuary's Shade Garden.
According to the US Census Bureau, the town has a total area of 0.9 square miles, of which 0.3 square miles is land and 0.6 square miles is water. The 2020 Census reported the population to be 1,468.
In 2020 there were 203 properties that sold with an average sales price of $621,761 and an average of 58 days on market. There are currently 15 properties listed for sale with an average list price of $1,457,953.
Check back with us next week as we look closer at Kenneth City!