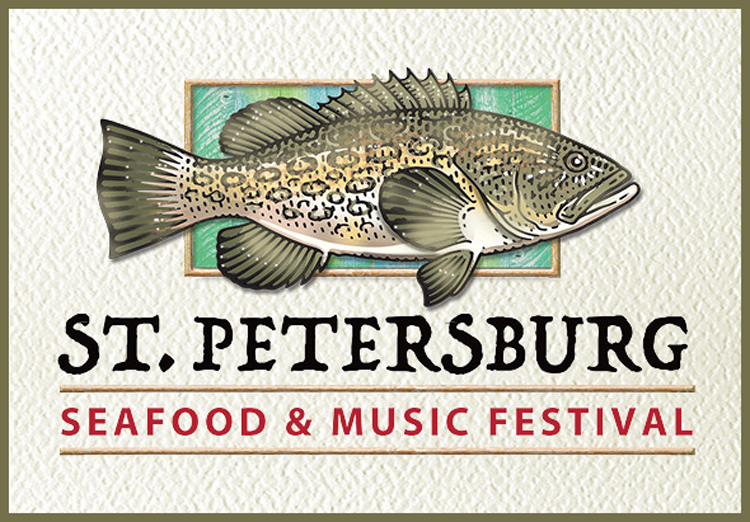 Williams Park downtown St. Pete, January 28-30, 2022 will hold the 4th Annual St. Petersburg Seafood & Music Festival. Festivities begin Friday evening at 4pm-10pm and the fun continues on Saturday 11am-10pm and Sunday 11am-6pm.
$10 per ticket on Friday, $15 on Saturday and $7 on Sunday. Purchase tickets at the gate or in advance on EventLive.com.
Sit back and relax to musical entertainment consisting of live on-stage performances by some of the most creative and talented musicians from both the local and regional circuit. Friday starts the weekend off with stellar performances by: the Stormbringer (rock), Albert Castiglia (blues) and Pat Travers (rock). Saturday sees performances by the outstanding musicians and groups: Joshua Scott Jones (rootsy rock, country), Selwyn Birchwood (electric swamp funkin' blues), the Soul Circus Cowboys (Southern rock), Black Honkeys (funk, rock, R&B) and the Atlanta Rhythm Section (classic rock). The 'finale' on Sunday will give you stellar performances by the Hummingbirds (country, blues), Sean Chambers (blues, rock), and Hooten Hallers (rock, jazz, R&B, soul).  The Band Performance schedule showing musicians and performances times is shown to the right.  Click on the image and it will show you a much enlarged version!
Gather family members and friends to enjoy the food, music and beautiful views of downtown St. Petersburg. Enjoy – relaxing! And as an added bonus: shop a marketplace of arts, crafts and fine products between musical performances!
NOTE: Only service dogs are permitted on the event grounds.